Bowie Strikingly Fit Cardio Kickboxing Classes
MELT CALORIES. GET FIT. HAVE FUN! THAT'S WHAT OUR CLASSES ARE ALL ABOUT!
If you are interested in rapidly getting into shape in a high-energy environment, Cardio Kickboxing at Bowie Mixed Martial Arts is the right class for you!
You will develop flexibility, power, speed, and coordination that you never thought was possible! Our workouts are designed so that non-athletes and pro athletes alike can benefit from this class.
THE BEST WORKOUT EVER IN BOWIE AND LARGO!
Bowie Mixed Martial Arts created the Strikingly Fit Cardio Kickboxing class so that you can experience the ultimate workout! Our Cardio Kickboxing classes will keep you entertained and exhilarated meanwhile helping you kick the fat away and punch away the pounds!
While taking Bowie MMA's Strikingly Fit Cardio Kickboxing classes at Bowie Mixed Martial Arts, you will experience countless benefits! Here are just a few:
Effortless fat loss
Day-to-day stresses disappear
Self-defense skills that translate to real-life situations
Self-confidence reaching new heights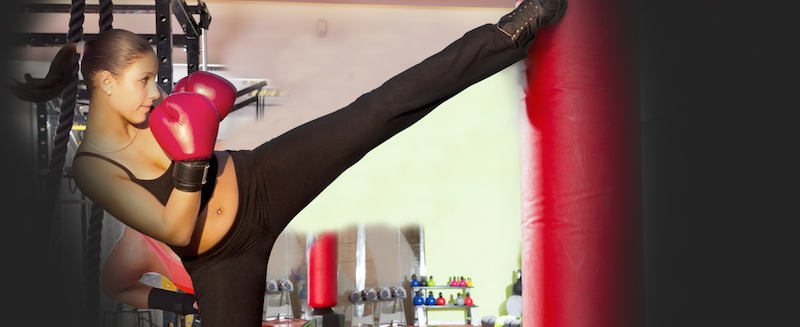 At Bowie Mixed Martial Arts, we offer the perfect Cardio Kickboxing program in Bowie for people looking to get a leaner, meaner, sexier body and get in the best shape of their lives while having a ton of fun! You can burn up to 800 calories a class! If you're looking for a high-energy, full-body workout that will strip body fat, build muscle and help you looking your best, our Strikingly Fit Cardio Kickboxing program is exactly what you're looking for.
KICKSTART YOUR WEIGHT LOSS STARTING NOW
To take advantage of the countless benefits that come with our exciting Cardio Kickboxing classes, convenient to Bowie, Annapolis, Crofton, and Largo, simply fill out the short form on the side of this page!
Click BUY NOW below to claim our limited time offer! The current promotion includes 3 classes, handwraps, and a meal plan! Don't wait! Get Started Today!